Football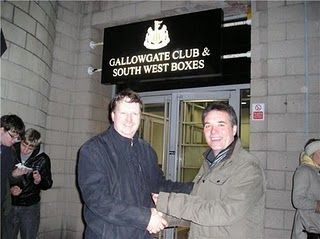 I was born in Liverpool so naturally I have had a great interest in football all my life.
I completed the "pilgrimage" of attending a match at all 92 English (and Welsh) football league clubs. I have kept a diary of my experiences and this will be published as a book sometime in 2016.
Grounds visited in the past few months: Barnet, Bromley, Welling
Planned visits to grounds in the near future: Boreham Wood, Eastleigh and Forest Green (now doing the National League)
Check out my log at Doing The 92, under "Chatto"
I am now a member of The 100 Football Grounds Club and the 92 Club
Since August 2010 I have been running a website on all the football grounds I have visited called, www.doingthe92plus.co.uk